Lester B. Pearson Residential and Commercial Drafting 오리엔테이션
Lester B. Pearson Residential and Commercial Drafting 오리엔테이션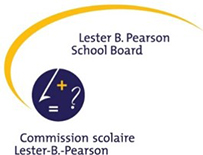 Dear Students, 
Congratulations on your admission to the Lester B. Pearson Vocational College in the Residential and Commercial Drafting Vocational Program!
Your program will begin with an Orientation session Monday September 21, 2015 at 1:00pm at the Dorval Campus(244 Presentation Ave, Dorval, QC H9S 3L6)
Your classes begin September 28, 2015 at the Downtown Campus (1255 Boul. Robert Bourassa, Montreal, H3B 3W3) at 8:30am.

On the first day of classes you must submit the following documents to the College if you have not already done so:
1)      Photocopy of your Study Permit
2)      Photocopy of your CAQ (if you did not apply through the College)
3)      Filled our Attestation of Birth (given to student at Orientation) or photocopy of your Birth Certificate
4)      Transcripts and Diploma of your High School Education or Higher from your country of origin.
5)      Copy of your medical insurance policy if you will not be taking insurance through the College.
Attendance to all classes is mandatory. Students must maintain an 80% attendance rate to maintain a good standing with the College.
Insurance is mandatory. You are required to provide the college a copy of current medical coverage if you do not receive your policy through the International department. Your Quebec Acceptance Certificate (CAQ) is rendered invalid without proper insurance coverage. Failing to have the proper medical insurance will result in a review of your status as a student by the Quebec government.